Career Tips How To Become A Makeup Artist
Learning to become a makeup artist can lead to fascinating life experiences.
The world of cosmetology has grown significantly in the past few years with no end in sight. Although hair and makeup is something people have been working with professionally for hundreds of years, as a career in today's world many excellent opportunities exist. Although some people have interest in working with both hair and makeup, others have specific interest to one or the other.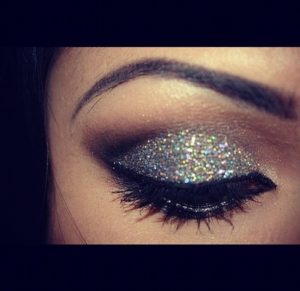 Different Types of Makeup Artists
There is growing interest in how to become a makeup artist so we wanted to offer information for this part of cosmetology. A career such as this offers many exciting benefits to include job stability, good pay, and an array of different work opportunities. The exact type of career a person has interest in would determine how to become a makeup artist from an educational and training perspective. Information on specific types of career opportunities specific to makeup artists are as follows:
Fashion Makeup Artist: As one of the more unique fields, in this case the professional makeup artist would be responsible for getting models ready for camera, runway shows, pictorials, and other jobs. This would involve covering any blemishes, creating dramatic looks, and overall creating the look of perfect skin.
Film Makeup Artist: One of the more exciting fields is working in film. As a professional makeup artist, the main goal would be creating exaggerated transformations. Similar to work performed by a theater makeup artist, the primary differences are quality and skill since the audience would be watching performances on television that provides an up close view of actors opposed to someone sitting in seats far from a state.
Store Counter Makeup Artist: This position involves a person working for a local department store behind the makeup counter. Although this person might have a job designed around the promotion of one or more specific cosmetic brands, the work might also involve offering a service for the store with the application of makeup for customers interested in trying a new color, trend, brand, or makeup application.
Theater Makeup Artist: For this career, the individual would be hired to enhance or transform an actor's features according to the play being performed. To be successful, this person would not only need to learn how to become a makeup artist but also have education in costumes. Some of the additional responsibilities include evaluating space for performance, understand lighting, and gain knowledge about the character being created.
Educational Requirements
When talking about how to become a makeup artist, some might prefer to learn through videos and being self taught while others might be looking for a specialized education according to the specific field being pursued. When talking about those seeking college, some education and training will cover all fields, while others require one for each of the different career opportunities. Keep in mind that while anyone could become a makeup artist, typically the individual who succeeds has a real passion for this career and an excellent eye. They want to continually learn in all areas of makeup artistry.
Some of the primary things a person would learn in college for becoming a professional makeup artist include the following although there are many others.
Assessing the client's skin type and tone, as well as facial features and shape
Preparing the client's face for the look to achieve
Applying different makeup products according to goal to include foundation, powder, blush, eyeliner, eye shadow, mascara, lip liner, lip color, and in some instances, adding embellishments or special designs
Touching up the look to ensure perfection
Makeup application for different types of work such as magazine, television, film, theater, counter customers, and so on
Learning the history and application of special effects that would be required for theater, television, and film. This is one of the more comprehensive areas covered since prosthetics are often used.
Understanding different ingredients and blends used to make makeup
Overview of past, present, and anticipated makeup trends
As part of the journey toward a career on how to become a makeup artist, working an internship would be highly beneficial in that hands-on training would be provided while under the guidance and direction of a seasoned professional. With educational and training complete, an individual would have the opportunity to build an impressive portfolio that would make securing a job easier. Every person you work on will build confidence and give a hands on feel to how you want to create your own career style.
We hope these career tips have been helpful.